Download the Fresh Start: College Edition eBook!
Kick start your school year with 13 dorm room friendly recipes and hacks to help you stay healthy and stick to your budget all year long.
Fresh berries are the perfect flavor-packed ingredient for all of your late night study session and early morning classes. Whip up a quick Berry Avocado Salad for lunches or Strawberry Dark Chocolate Peanut Butter Cups for your sweet tooth cravings. To uncover all 13 recipes and hacks, fill out the form to download our recipe book to help you maintain a healthy and delicious lifestyle on a budget.
Download now to gain access to these healthy recipes: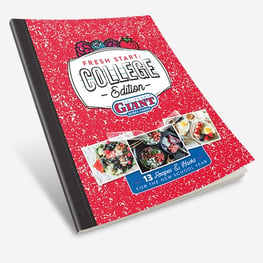 Fill out the form to the right for your free download