Download 15 Berry Sweet Recipes!
Celebrate the sweetness of strawberries, blueberries, blackberries and raspberries. This collection of dessert recipes will satisfy your sweet tooth and bring a smile to your face!
Fill out the form to download this eBook and get access to these unique recipes:
Strawberry Choco Tacos

Dark Chocolate and Blackberry Skillet Brownies

Raspberry Tiramisu

Mini Berry Upside Down Cakes

And more!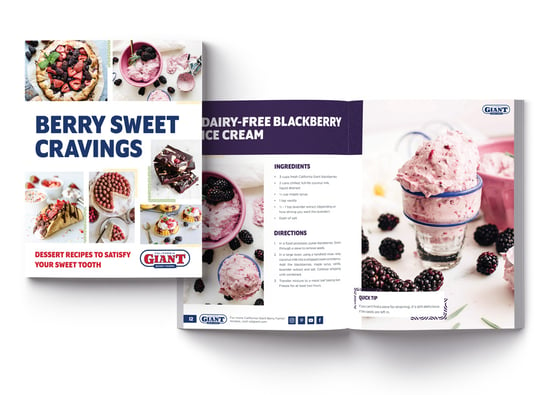 Enter your information below to download the eBook, and opt-in to emails from California Giant Berry Farms featuring the latest recipes and promotions.