Boo! It's Scary Berry Season!
They're eerie, they're spooky, they're SCARY BERRIES! With this eBook, you can host the spookiest party for your kids or throw a wicked adult Halloween bash. Plus, eat, drink and haunt your guests with spooky yet elegant party spreads ideas.
How scary are these berries, you ask? Download our Scary Berries recipe book and find out for yourself! You'll receive: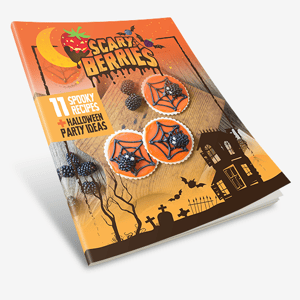 Simply fill out the form for an instant download of this fun-filled eBook!