Composting is an environmentally friendly way to repurpose food scraps and create a healthy soil mix for your plants and garden – a win, win!

What to Compost: From newspapers to coffee grounds, many everyday items are compost friendly! Find a comprehensive list here from The Spruce and be sure to mix in these key ingredients:
Just like your food plate, a mix of color is important to your compost bin.
Water! Liquid is important breaking down organic matter. Be sure to only moisten your compost, not soak.
Patience is the final key to a great compost pile. Every few weeks, be sure to aerate your pile by turning and mixing up your compost.
What NOT to Compost: To avoid harmful substances and pests in your compost, here are a few examples of what not to plop in your bin: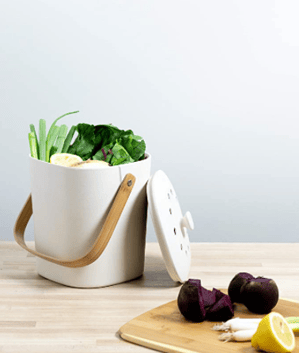 Stickers (found on produce and otherwise)
Plants that died from disease or have been treated with chemicals
Pet wastes
Dairy products
Coal or charcoal
Colored paper
Meat products
Leather
Diapers
Plastic
Black walnut